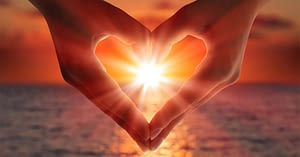 "Sulara's insight and guidance has been such a blessing for our family. We received a newborn reading for our son and it is simply amazing. I love how her reading gives us guidance as parents on our son's path through this lifetime. It is comforting how everything she has channeled has a positive tone to it.  There is clearly connection to the source, unconditional love, and acceptance that all shine through. We are so grateful for this experience."
Sulara's Intuitive Readings
Would you like clarity and guidance to assist you in a situation or a relationship in your life?
Would you like to connect with your personal guides and angels as they offer you their perspective and wisdom?
You can experience deep healing and profound love through an intuitive reading with Sulara. Your helpers in spirit will answer up to three specific questions you would like to ask, as well as offer any additional information they may see is needed to help in creating more clarity, understanding, empowerment, and joy in your life. During a reading Sulara channels the Divine bringing Love, guidance, and healing energies from your Higher Self and guides and angels to help align and support you so that you can realize your highest and greatest potential.
Sulara also offers readings for newborns and their parents which give insight into that precious new being's life path and gifts (no specific questions, please.)
To celebrate this holiday season, Sulara's readings are offered for
$150, a $50 savings, through December 31st, 2018.
For your donation of $200$150, you will receive:
An intuitive reading channeled by Sulara that is specifically attuned to your questions or your child's life path.
The reading delivered in written form, emailed to you directly as a Word document.
Click the button below to purchase a reading and have Sulara connect you with Divine guidance now:
Purchase your own intuitive reading now: