THE VOICE OF ONENESS
by Teran with Sulara
Genesis's and my son Teran landed briefly in the Earth in 1994. He opened his eyes, looked at his father with infinite love, then closed his eyes and departed without taking a breath. Ten years later Teran asked me to channel a series of books with him ("Keys for Creating Your Life," by Teran with Sulara) for the Indigos and all those who have come to assist in raising the consciousness of those upon Mother Earth through the power of Love.
That was truly an honor for me, and I am excited to share the news that Teran has now requested that we begin a new project together, "The Voice of Oneness."
Teran and I look forward to sharing this new adventure with you!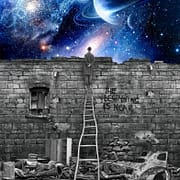 September 23rd, 2023 Blessings, my beloved Mother and Daughter of the Light. Yes, as you shed tears for those there on your beloved island of Maui and all over the world who are suffering and experiencing challenge… We join you and support you during this time when so many are grieving, in pain and suffering […]
https://shininghand.com/wp-content/uploads/2021/11/the-beginning-is-near-1.jpg
960
784
sulara
https://shininghand.com/wp-content/uploads/2014/07/sh-logo-sulara2fff.png
sulara
2023-08-27 09:49:19
2023-08-27 09:49:19
THE VOICE OF ONENESS #43 – AFTER THE FIRE