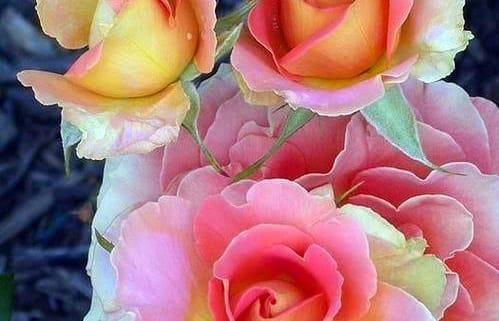 February 22nd, 2021
Blessings, Dear One, my mother in the Earth. We are honored to speak through your voice this day, as you have so generously offered to serve
as a vehicle for our message of Love and Hope. I, Teran, your son, and my band of angels remain with you and always close to the Earth plane
to serve as ambassadors of Love and Hope, guiding all those with open hearts and to assist during these times of great change.
This has been a time of respite for many as much of the chaos in your part of the world has been ameliorated by the change in your government. Many now find it easier to hold hope in their hearts with the recent change in your government.
Reason rules to a much greater degree as your newly elected President is a good man and more experienced in politics who rules more alignment with his heart and for the good of your country and its citizens, and more in alignment with the love and truth of one who has opened his heart to Love. Your president and vice president are so much more aligned with their Paths of Light, so much more conscious of the Oneness of all of life and led by truth and justice rather than power and greed.
As well, many are feeling the energies of Grace that have entered into the Earth plane and the higher consciousness that are the result of the Winter Solstice conjunction. All of these changes are a result of and in alignment with the Great Awakening which is occurring in preparation for the ascension of Mother Earth and all those who choose to claim their divine heritage as children of God.
While many are feeling this positive shift in response to the gifts and blessings of this Grace, and life feels easier with room to take a deep
breath and count their blessings and to live their lives in a greater state of gratitude, many others continue to experience challenges which are encouraging them to open their hearts and their eyes to the truth of who they are as children of God. The greater the state of gratitude, the greater the blessings that are offered, and the more the heart is opened to Love, the greater the realization of the Oneness and connection of all of life.
Great changes continue all around your planet as the old institutions and ways of being are crumbling to make way for the new – the New Earth, the New World, which is being created as we speak by all of you who have opened your eyes and your hearts to Love, making choices that are guided by Love and that encourage, and serve as examples of, living in alignment with Love.
With these choices and actions in alignment with Love, a greater respect for Mother Earth and all of life upon her is realized. Many more humans are now opening to receive the gifts and blessings offered as a result of their choices for and through Love. The flame of Love is growing in many hearts, and along with this, many are feeling much greater hope for the planet and all of life upon it.
All of you who are awakening to the power of Love, claimed through acknowledging your divinity as gifted by the Creator, are awakening to the truth that all of life on Mother Earth is created by the Love of Mother-Father God. As more and more awaken to this truth and make choices in alignment with the Love and the Light within their hearts, the more your planet and the consciousness of humanity and all of life is enLIGHTened. The more you focus on Love and gratitude, the more your brothers and sisters are affected and uplifted.
Choose Love. You ARE Love. Each choice and action for Love creates more Light and Love in the world around you. As you contribute to the ascension of Mother Earth through your own Love and Light, the more hearts are opened to the truth of their divinity and this opportunity to create a New World in which Love is the foundation and Love rules. It truly is a New Dawn and a New Day. Contribute to this New Dawn and the opportunity of a New World based on Love by claiming the Love that already resides within your heart of hearts as a child, a creation of All That Is.
Make each day one of joy and hope by focusing on gratitude and Love and the Light within your own heart, bathing yourself in the Love and Light and sharing it with all of life, creating the New Earth for which you yearn. Imagine and create the world you want to live in. See and
claim your connection with the Creator.
Love yourself fully and completely and extend that Love to everyone and everything with compassion and kindness without judgment, but acceptance of all aspects of Mother-Father God's creations. Enfold yourself in the Love of the Creator, knowing that you are a part of that Love and deserving of all of the Love from which you are created.
Take responsibility for creating the life and the planet that you dream of, knowing that you are a co-creator with the power of manifestation through your own free will choice. Serve as an example of one who connects with the Love that you are and acts from that Love, enlightening the whole world and joining together with those of like mind who are following their unique Paths of Love. Follow the truth within your heart, knowing that that is the path to freedom and spreading your wings to fly, expanding the Love that you are and the Love of the Creator.
You have come to Mother Earth at this time to take part in the Great Awakening and the creation of the New Earth, to support the ascension of Mother Earth and your own ascension into the truth of the Love that you are as a child of God.
Live each day with hope, joy, peace, Love and compassion, filling your heart with Light and shining that Light into the world and the creation of a New World, one that is even more beautiful than you can imagine. Claim the Love that you are. Claim your divinity and move into the Great Awakening and the New Earth in the spirit of Love, hope, and joy,
trusting that all is in divine alignment.
This is the life that you have chosen. Open your heart to the gifts that are being offered by the Grace of Mother-Father God. Connect with the peace within, knowing that you are Love and that you are here to claim that Love and offer it in creation of a New World, one in which joy, Love, and peace abound.
We, Teran and my band of angels, are here with you to guide you, to support you, to encourage you to choose Love, not fear. Truth, not
illusion, and claim all that you are as a co-creator and jewel of Love and Light as part of the heart of the Creator.
Hey Ho See, we are One.
Hey Ho Sha, we are Love.
Hope, Love, and Gratitude. Let those shine forth from your heart and guide you into the Peace and the magnificence of the New Earth. We are here with you, along with your Spirit Family of Love, to help lead you into the Light. It is our honor, our joy, and our blessing to serve you, our beloved brothers and sisters.
Please join me in this prayer and affirmation if you feel so guided:
Creator,
I AM that I AM. I am Your creation of Love. I claim my gifts of co-creation and free will.
Thank You for my precious life. Thank You for Your Unconditional Love, Light and Grace.
I open my heart, mind and soul on all levels to accept the Love, the blessings, the gifts and Grace that are being offered to me in this moment and every moment.
Amen.
https://mlncofqapkk2.i.optimole.com/w:auto/h:auto/q:mauto/ig:avif/f:best/https://shininghand.com/wp-content/uploads/2021/02/13418785_1388580171157839_1406682891612390259_n.jpg
666
499
sulara
https://shininghand.com/wp-content/uploads/2014/07/sh-logo-sulara2fff.png
sulara
2021-02-23 23:23:34
2021-02-23 23:25:28
THE VOICE OF ONENESS #34