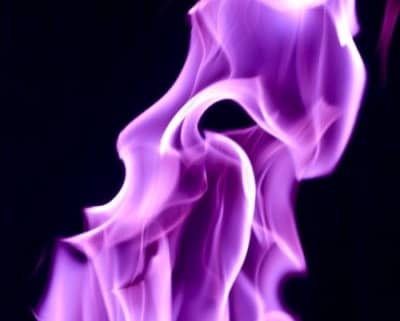 TOOLS FOR HEALING: FORGIVENESS WITH HO'OPONOPONO & HEALING WITH THE VIOLET FLAME
It is, and has been for quite a while now, a time of housekeeping, a time of releasing energies and memories that no longer serve you so that you can move forward, claiming the Love that you are with a clean slate, so to speak.
To begin, affirm:
I AM A CHILD OF GOD. I AM A CO-CREATOR WITH FREE WILL
CHOICE AND THE OPPORTUNITY TO CHOOSE LOVE IN EACH AND
EVERY CIRCUMSTANCE AND EACH AND EVERY MOMENT OF MY
LIFE. FOR I AM THAT I AM, A BELOVED PART OF THE HEART OF
THE CREATOR.
Begin each day with this affirmation. Then go into your heart of hearts, radiating the Unconditional Love & Light of the Creator to yourself. Bathe in the Creator's Unconditional Love & Light. Then, as needed, we would ask that you do an abbreviated version of the Hawaiian Ho'oponopono Ceremony of Forgiveness. We suggest that you use the following for each and every person, one at a time, with whom you have conflict now or have had conflict with in past during this lifetime:
I, (YOUR NAME), CALL FORTH THE SPIRIT OF (PERSON'S NAME)
IN THE SPIRIT OF LOVE & ONENESS.
I'M SORRY. PLEASE FORGIVE ME. Imagine that they forgive you.
THANK YOU. I LOVE YOU, AND I FORGIVE YOU. AND NOW IN THE
SPIRIT OF LOVE, I BREAK ALL CORDS BETWEEN US, BOTH FROM
THE PAST AND IN THE PRESENT, AND FROM ALL LIFETIMES AND
IN ALL REALMS AND DIMENSIONS.
Then clap your hands loudly, knowing that as you say it, it is done.
Then say:
I FORGIVE MYSELF AND LOVE MYSELF UNCONDITIONALLY FOR
ANY AND ALL HARM I MAY HAVE CAUSED, WHETHER
INTENTIONALLY OR UNKNOWINGLY.
I LOVE MYSELF AND YOU UNCONDITIONALLY, WITHOUT
JUDGMENT, KNOWING THAT WE ARE ALL ONE AS A PART OF THE
HEART OF THE CREATOR.
Do this, taking your time and remaining in a state of Love, Peace, and Forgiveness, allowing your intuition to guide you as to when it is time to move on.
Connect with the Love within your heart of hearts, knowing that you are an eternal Flame of Love. Reconnect with that Love between each and every ceremony with each person you feel guided to include. Do not put any pressure on yourself to proceed in any certain way. Know that you are guided by your own heart, which always knows best. Trust in your heart. Trust in your guidance.
When you feel complete, know that you can repeat this with anyone you have encountered in your life and with whom you have experienced conflict.
Know that forgiveness is the greatest gift you can give to yourself and all others. Forgiveness expands your own heart and that of the Creator.
Another tool we will give you for releasing trauma in this lifetime and all lifetimes, is to acknowledge emotions that come up and you become
aware of. Know that they are coming into the Light to be released because they no longer serve you.
When any emotion comes up that is not one of Love, Joy, Peace, etc., acknowledge it. Claim that it has served you in some way to assist you in gaining wisdom and ultimately claiming the Love that you are. Acknowledge it and allow yourself to feel it, not denying but allowing it.
Know that in no circumstance have you been a victim, but that your spirit has chosen your experiences for your own highest and greatest good and growth.
Do not judge yourself or others for any of your choices along the way during your dance of life. Know that you and all have made the best choices you were capable of making along the way upon your journey.
After acknowledging whatever pain, anger, sadness, grief, etc. that surfaces, place that emotion or emotions and then the events if you remember them (each one separately) related to those emotions into the Violet Flame of Love. Imagine and see yourself releasing each emotion and then the experiences related to those emotions completely into this Violet Flame to be transmuted into Love with harm to none. After this feels complete for each emotion and event, affirm that as each emotion and event is transmuted into Love by the Violet Flame, you are completely healed and balanced on all levels.
Throughout both of these ceremonies, Ho'oponopono and the Violet Flame of Love, remember to breathe, remaining centered within your heart of hearts. Know that by blessing yourself and forgiving yourself and all involved, your Love and Light expand, touching all and expanding the Love and Light upon Mother Earth and into all realms. These ceremonies are tools that you can use throughout your life to benefit yourself, others, and all of existence. Love and forgive yourself for your humanness without judgment each and every day. Love yourself as the Creator loves you, fully and completely without boundaries and without judgment. Literally embrace yourself and fill yourself with the Love of the Creator each and every day and whenever needed, saying I AM THE LOVE OF GOD out loud, 3 times. Breathe into the Love.
Know that your guardian angels and all of your guides and angels are always with you, loving you and guiding you with Unconditional Love. Call upon them for support, Love, and guidance. For they are blessed to serve you in this way. Know that you are always and fully loved by the Creator and deserving of that Love and all the Joy that you allow yourself.
Look with eyes of Love and Compassion upon all your family and friends and each person that you meet, knowing that all are created as a part of the Love and the Light of the Creator. Hold this Love in your heart for yourself and all of life, while being discerning about what and who are in alignment with your Path of Light and the highest and greatest good for self. Stand in your truth. Speak your truth in the spirit of Love in each moment.
https://mlncofqapkk2.i.optimole.com/w:auto/h:auto/q:mauto/ig:avif/f:best/https://shininghand.com/wp-content/uploads/2021/03/violet-flame-e1553031068770.jpeg
534
400
dream
https://shininghand.com/wp-content/uploads/2014/07/sh-logo-sulara2fff.png
dream
2021-03-19 17:21:11
2021-03-19 17:21:11
TOOLS FOR HEALING: FORGIVENESS WITH HO'OPONOPONO & HEALING WITH THE VIOLET FLAME