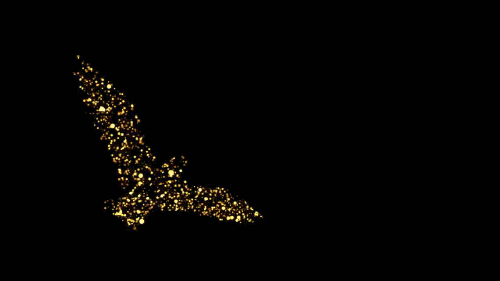 AFTER PARIS
Blessings, dear Sister of the Light. We are honored to be called upon during these challenging times when, as you've said, it seems the world has gone mad. So much killing, so much fighting, so much violence.
As you know, this is that time when all are choosing, choosing between following the light or following the darkness. These polarities are reaching the fulcrum. The duality is at its greatest. Those who are following the darkness are committing atrocities, heinous acts of violence, fueled by the forces of hatred, vengeance, and greed. These are exploring their free will choices, as is their right as co-creators with God. It is an exploration of the darkness by these perpetrators, and it is their right.
While it is difficult for most, it is important to remember, as Lama Sing has said, that there are no enemies, only those who are learning to know themselves. It is important to remember that while the violence is real to all upon the Earth, by the choice of those committed to following the Light, there is the opportunity to help bring peace into the Earth plane through committing to live a life of Love, Joy, and Peace, to focus on only the goodness of God/Goddess within.
All those who are committing these acts of violence and hatred are learning the power of their own choices. And they will gain wisdom through their choices. They will suffer the consequences of their actions, if not while on the Earth, then as they pass into other realms where they judge themselves and are not judged by the Creator. They will gain wisdom as they explore their own choices.
It is important to remember during these times that there is no death. The physical form simply shifts and is transformed into another form of energy. The soul lives on and cannot die. All of life is an exploration, where each spirit is given the gift of free will. While those souls have chosen to act from the darkness and harm others, those souls who have experienced harm and suffering have agreed to take part in this drama upon the Earth. They have agreed at the level of their souls to experience these acts. It is all a part of the learning of each and every soul affected by this drama. While it is very real on the level of the Earth plane, it is all a part of the drama of exploration that everyone has agreed to take part in for their learning.
Violence begets violence. And as events develop, it is important for those who choose the Light to refuse to be part of the darkness. Through your prayers and acts of kindness and love, and choosing peace and forgiveness over retribution will the violence abate. The more that violence is answered with violence, will that violence be perpetuated.
Protect yourself by connecting to your own heart, the flame of Love which is the Creator. Even the perpetrators of these heinous acts hold within their hearts the flame of Love. It has been diminished through their choices, but there is always hope for their realization that we are all One, all a part of the living God, and that to harm anyone or anything is to harm oneself.
Through their experiences and their karmic opportunities they will gain wisdom, and there is the opportunity for each and every soul, no matter what their choices, to know themselves as a part of the Creator, as a part of the Love of which we all are. These souls are upon the wheel of karma and what is commonly known as reincarnation, although it is beginning to be understood by many, that what is known as reincarnation is simply a way to understand parallel lifetimes. Truly, every choice that is made in each moment affects one in all of their experiences in all dimensions. Each choice made in each moment impacts one's soul experiences on all levels. As well, each choice made by each individual impacts all of life on some level.
Precious Mother Earth and all of life are impacted as well as each individual when one chooses hatred over Love, fear over freedom, anger and vengeance over compassion and forgiveness. These recent acts shall require and create the need for more balancing on the physical level by Mother Earth. All of life is a reflection of what is within each person's heart. So to create peace upon the planet, it is imperative that one connect with the Peace, Love, and Joy within the heart, which is a part of the heart of the Creator.
Retaliation, war, and violence are not the answer to peace. Claiming and becoming the peace of the Creator is the answer. Focusing on actions guided by Love is the answer. Doing everything in your power to see in Love, act in Love, and be in Love is the answer, the only answer to creating Peace.
As difficult as it may be, it is important to understand that everything has purpose. Every person who has chosen to take part in life upon the Earth at this time has the opportunity to be a part of the healing of Mother Earth and all of life upon her. And it is important to remember that all of those innocents who are suffering as a result of atrocities have chosen at the level of their souls to take part in these events, for the eventual good of all.
It is difficult to see with this perspective from the level of the Earth. But go into your heart and connect with that Truth that all things are of God, that the duality is all a part of the experience of co-creation. Many upon the Earth are choosing at this time to explore the darkness. Many are choosing the Light. Go within and fill yourself with the Light and the Love and Peace and the Joy of Mother/Father God if that is your choice.
Truly, nothing can harm you. For the spirit lives eternally, beyond the physical. Know that all of these events are leading to the opportunity for wisdom and the opportunity for all to choose Love. Pray for peace, pray for the healing of Mother Earth and all of life upon her. Pray especially for the perpetrators of this violence, that they learn to see through eyes of Love and that they choose to pierce the veils of illusion and choose to be Love and act only in Love, through the knowledge that we are all One, all a part of the heart of God.
We each have free will and freedom of choice. Those who choose darkness will hold themselves responsible and accountable for their choices. God loves and forgives all. They will have the opportunity to love and forgive themselves as they have journeyed to the depths of darkness as they use their right of free will and explore their co-creativity.
You have the choice to choose Love and to act in Love and to be Love. Live your life with compassion for self and all of those who choose other than Love. Love yourself and all others as a part of the Oneness, the Love that we all are as a part of God/Goddess. Compassion, kindness, forgiveness, joy. Go into your heart and choose these things as it is your right as a son or a daughter of God. Connect with the Light. And that light will be reflected without. Do your part to be part of the healing by choosing to focus on Love, focus on Light, focus on Joy, focus on Peace.
You want peace? Be kind, gentle, compassionate and loving to self and with all of life. See with eyes of Love, speak with words of Love. Envision a world filled with Love. Fill yourself with that Love. Choose every thought, action, and deed based on the Love, and your understanding that we all One, and One with all of life, creating our own reality based upon our choices as co-creators with Mother/Father God. What is within our hearts is reflected without. Be a part of the solution by living each moment guided by Love.
Hey Ho See, we are One. Hey Ho Sha, we are Love.
https://mlncofqapkk2.i.optimole.com/w:auto/h:auto/q:mauto/https://shininghand.com/wp-content/uploads/2015/11/tumblr_nat50xVvgj1tj9ixko1_500.gif
281
500
sulara
https://shininghand.com/wp-content/uploads/2014/07/sh-logo-sulara2fff.png
sulara
2015-11-19 04:28:44
2015-11-19 04:30:48
MESSAGE OF THE MOMENT FROM SPIRIT with Sulara - 11/17/15