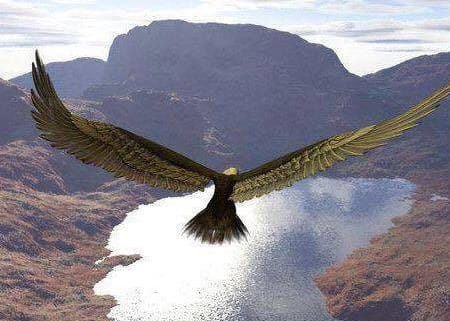 Aloha dear Friends,
Today as we prepare to join with family and friends to celebrate our many blessings, focusing upon gratitude in the midst of the chaos so prevalent upon Mother Earth at this time, I bring you a Thanksgiving Address from our Native ancestors and some Messages from Spirit. May your spirits be lifted through your gratitude at this time of the Great Cleansing in preparation for the Great Awakening.
May we all remember, as difficult as it may be at times, that there is divine purpose in all that we are experiencing upon the planet, and that
by focusing upon the Light and the Love within our own hearts as part of the heart of the Creator, and by joining together in Oneness, we will
endure throughout this time of challenge, and we will emerge radiant, full of Light, and with Love.
From "Circle of Teran" by Robin James (now known as Sulara) from the Thanksgiving Address of the Native people, Haudenosaunee:
Today we have gathered and we see that the cycles of life continue. We have been given the duty to live in balance and harmony with each other and all living things. So now, we bring our minds together as one as we give greetings and thanks to each other as People.
Now our minds are one.
We gather our minds together to send greetings and thanks to all the Animal life in the world. They have many things to teach us as people. We see them near our homes and in the deep forests, We are glad they are still here and we hope that it will always be so.
Now our minds are one.
We gather our minds to greet and thank the enlightened Teachers who have come to help throughout the ages.
When we forget to live in harmony, they remind us of the way we were instructed to live as people.
With one mind, we send greetings and thanks to these caring Teachers.
Now our minds are one.
We are all thankful to our Mother the Earth, for she gives us all that we need for life.
She supports our feet as we walk upon her. It gives us joy that she continues to care for us as she has since the beginning of time.
To our Mother, we send greetings and thanks
Now our minds are one.
Now we turn our thoughts to the Creator, or Great Spirit, and send greetings and thanks for all the gifts of Creation.
Everything we need to live a good life is here on this Mother Earth.
For all the love that is still around us, we gather our minds together as one and send our choicest words of greeting and thanks to the Creator.
Now our minds are one.
From "Keys for Creating Your Life" by Teran with Sulara:
Even in the Darkest of Times, There Shines a Ray of Light, a Ray of
Hope. This ray is the Creator, for the Creator is ever present, showering Her love into
even the darkest of nights, into even the darkest night of the soul.
Look for the rainbow, and it will appear. It will show its face, and its face is the love of God –
ever radiant, ever present, ever blessing everything of which it is a part, and it is All That Is, thus all things are blessed with the light
of God.
From "Pearls of Wisdom from Spirit" by Sulara:
THANK THE CREATOR
Be thankful to the Creator for your life. Thank the Creator for allowing you to experience the physical, to explore your powers of co-creation
and free will.
Thank the Creator for the gift of Life.
GRATITUDE
Choose to live in gratitude. Gratitude paves the way for creating the world you want to live in.
With Blessings & Aloha, Sulara
https://mlncofqapkk2.i.optimole.com/w:auto/h:auto/q:mauto/https://shininghand.com/wp-content/uploads/2018/11/12096273_10207808730524639_1041805713630719349_n.jpg
450
450
dream
https://shininghand.com/wp-content/uploads/2014/07/sh-logo-sulara2fff.png
dream
2018-11-27 21:03:10
2018-11-28 16:35:57
Thanksgiving Blessings 11-21-18